Want to add your logo?
Rvvup allows you to upload your business logo to your Rvvup Dashboard. This helps to customise your Rvvup account by displaying your logo throughout the Rvvup Dashboard.
It also helps customize the payment link experience. After uploading, your customers will see your logo when they are making a payment via your Pay Link.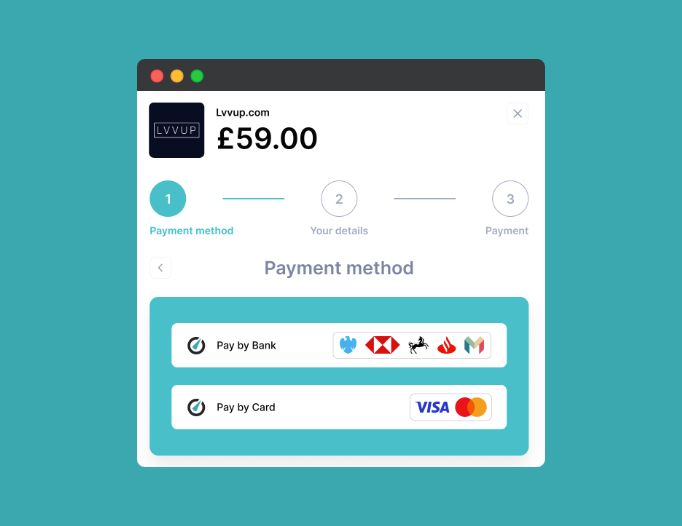 ℹ️ How to upload your business logo:
1. Log in to the Rvvup Dashboard
2. Navigate to Business profile
3. Locate the Your business logo section
4. Drag and drop your logo or click the Upload Logo button
Maximum file size: 1MB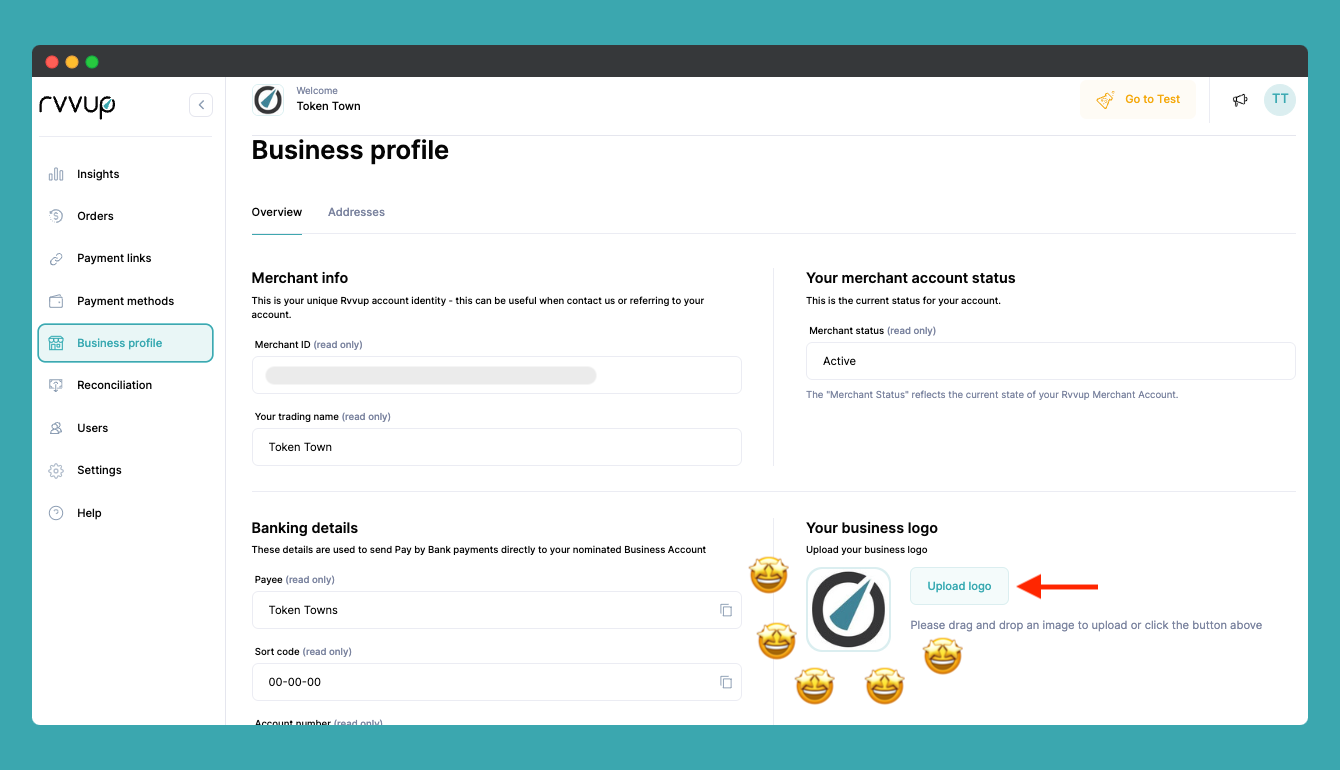 🏁 That's it! You'll see a preview of your logo in the Rvvup Dashboard header.