Looking for your API Keys?
Your API Keys are an important and unique string of numbers and letters that allow you to connect to Rvvup to start processing. 


🔔

 Reminder: 

Rvvup API Keys are unique to each business. If you use Rvvup for 




multiple online stores, you'll need to use the specific Rvvup API Key connected 




to each business.
ℹ️ How to find your API Keys
1. Log in to the Rvvup Dashboard
2. Click into Settings
3. Under the API Key, you'll see an indicator that you're viewing the "Live API credentials." (If you need your testing API credentials, check out our How to set up Test Mode article)
4. Below that sits your API Key, ready to be copied & pasted into your plugin settings.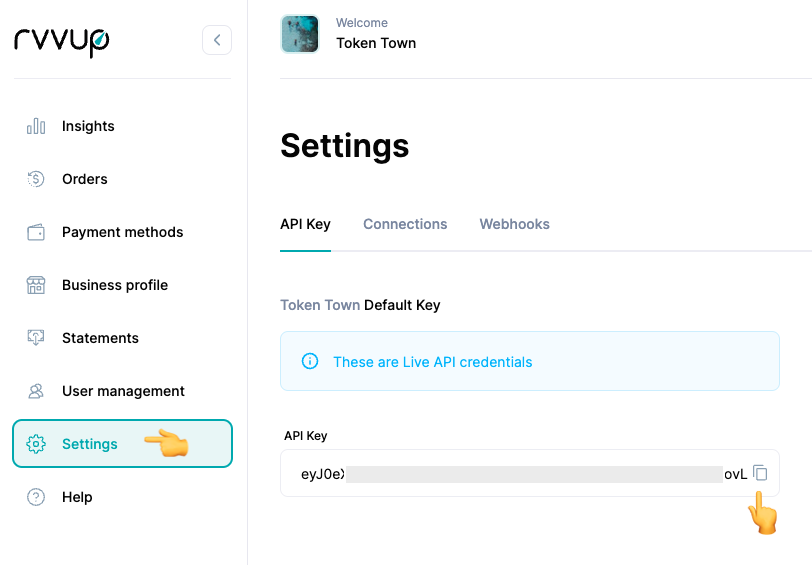 🏁 That's it! You're now ready to get connected.